ABOUT US
Proin sagittis feugiat elit finibus pretium. Donec et tortor non purus vulpu tate tincidunt. Cras congue posuer eros eget egestas. Aenean varius ex ut ex laoreet fermentum.
Curabitur ornare varius mi, sit amet faucibus erate. consectetur id aenean sit amet massa eu velit commodo cursus fringilla a tellus. Morbi eros urna, mollis porta feugiat non, ornare eu augue. Sed rhoncus est sit amet diam tempus, et tristique est viverra. Etiam ex tellus, sectur at dapibus id, luctus at odio. Proin mattis congue tristique.
TEAM MEMBERS
We're Some Creative People with Powerful Knowledge & Skills Behind the Scene Bringing You the Bests

+387 61 153 377 elvir@euro-rent.ba
Elvir Karahmet
v.d. Direktor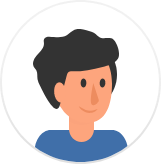 +387 61 487 813 mersiha@euro-rent.ba
Mersiha Mularifović
Izvršni direktor

+387 61 487 818 samra@euro-rent.ba
Samra Alispahić
Administrator

Samir Halilović
Skladište

Šemsudin Muslija
Skladište
BRANDS & CLIENTS
We've Worked with Lots of Famous Companies and of Course We've Made Them So Happy! NEWEST PRODUCTS

We're Offering High Quality, Guaranteed Tools in Real Low Prices, Check Our Shop For New Products

[recent_products per_page="5″ columns="5″]